For me, the best part of playing FreeCell Solitaire is that every single game is winnable because I can use CRTL-Z!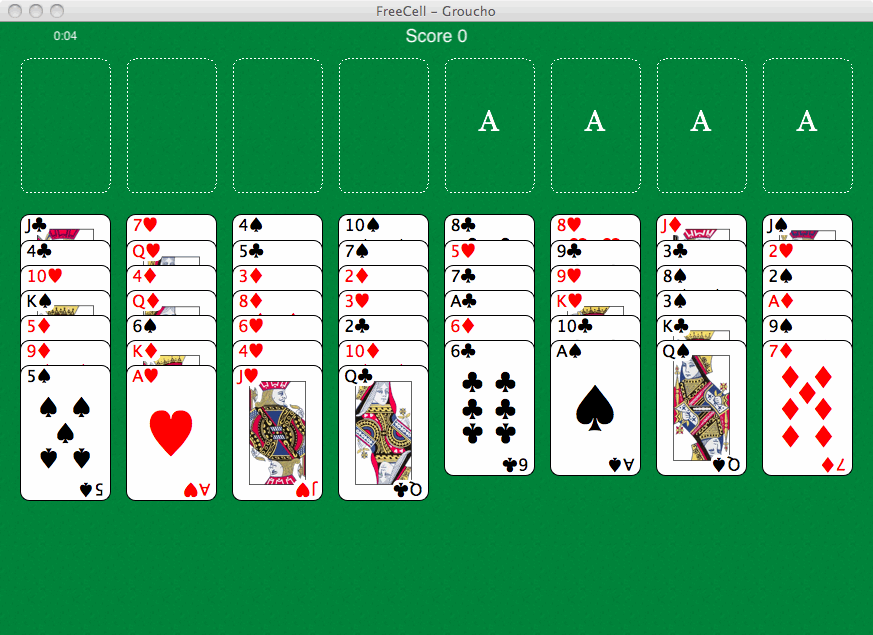 You know what CTRL stands for, right? CONTROL! I'm in control and if the game gets out-of-control and I might lose, I simply undo some of my moves until  everything turns out the way I wanted. (Current win streak is 1,147!) It's the perfect game for a perfectionist like me who loves to be in control and who hates to lose!
Don't you wish life had a CTRL-Z button? You could hit it and delete the circumstances that broke your heart. Or you could tap it and erase all the anxiety and the worry. Or you could strike those keys and stop the very first cells from becoming cancerous.  Or at the very least, you could type that command and undo all the treatment side effects. Somehow, some way, you could control a situation until everything turned out just the way you wanted.
Mary, a longtime member of my morning cancer support group, never forgot the out-of-control feeling brought on by her diagnosis of non-small cell lung cancer, just 19 months after she was widowed. Not only did Mary feel out-of-control, but the cancer looked out-of-control, as it already had spread to her liver and bones.
However, within a few months of starting chemo and radiation, scans showed the disease was responding. The liver spots disappeared, the bone lesions stabilized and the lung tumor shrunk by half.
"I could just squeal, I'm so happy," she told me. "I'm so grateful to God every day.
"I have my moments when it's hard," she acknowledged. "But my peace comes from knowing God has a plan and He's way smarter than I am. If I don't understand it now, I will later.
"We all pray that we get our own way and we think we know what's best, but He is the one who does," Mary said. "I know that's easy to say, but it's not always so easy to do.
"I find myself asking God: 'Could I just have a little control? I want your will, but could I have just a little of mine?'" she added with a laugh.
I really appreciate Mary's honesty and the fact she recognized the humor in desiring God's will, but on her own terms. *
If like Mary and me, your anxiety comes not from just thinking about the future, but from wanting to control it, I have some good advice for us from Proverbs 3:5-6. Here's how The Message Bible paraphrases it:
Trust God from the bottom of your heart;
don't try to figure out everything on your own.
Listen for God's voice in everything you do, everywhere you go;
he's the one who will keep you on track.
Don't assume that you know it all.
Quit searching for life's CRTL-Z button and stop fooling yourself that you can be in charge of it all. We never really were in control, so we might as well get "out" of control by doing just as this beautiful song below says:
I lift my hands to heavenHear my heart surrenderI tell my soul againYou are Lord of all
And though the seas are ragingYou will speak and tame themIn You I find my restYou are in control
Adapted from Peace in the Face of Cancer, ©2017 by Lynn Eib
*My dear friend Mary passed away peacefully more than seven happy years after the first doctor told her there was "no hope."
+++++++++++++++++++++++++++++++++++++++++++++++
Please enjoy the short music video "In Control"  ©2016 Hillsong Music Publishing.